The Removed Traffic Signal Boxes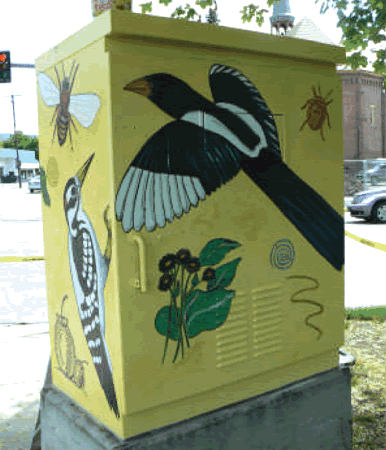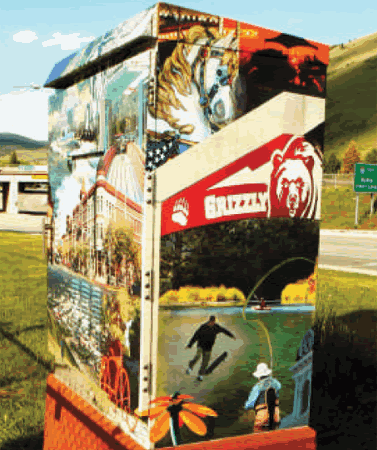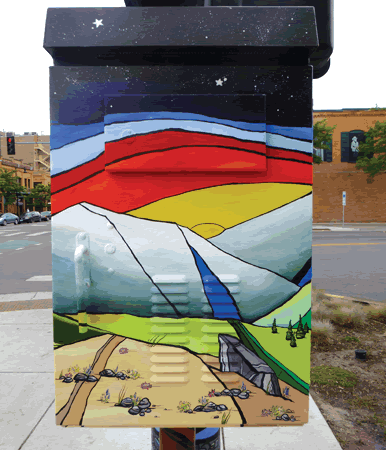 After some questions and confusion about the painted/designed traffic signal boxes that were removed from the downtown area last year, we thought it best to clarify what happened and why.
Due to necessary updates to the traffic signal boxes in the downtown area, the previous traffic signal boxes had to be removed. The new equipment that needed to be installed was too large to be encased in the previous boxes.
Those boxes are currently still being stored in Missoula, and are owned by the Montana Department of Transportation. It has not yet been decided what will be done with them, though the Public Art Committee is still trying to find a way to reacquire them for display in other areas of town. There is no guarantee that they can be reacquired, as purchasing them would be a high cost.
Unfortunately, this is the nature of public art that appears on state-owned infrastructure. The Public Art Committee does not own any of the traffic signal boxes that have been commissioned, it simply has permission to put art there, and due to that, there has never been any guarantee that any of the boxes will remain. The contracts for the project include a provision on the nature of these commissions, and all artists are aware of this.
The good news: these new boxes will likely be open for commission in the future, and this just capitalizes on the poignant, bittersweet nature of public art. Often, it is temporary, but that does not mean it wasn't beautiful, enjoyed by onlookers, and documented. If we could, we would keep every traffic signal box carefully preserved for the enjoyment of every generation to come, but that cannot be so.
We welcome you to take a look through our page of Traffic Signal Boxes here, and also in real life, as they are so much more vibrant and detailed in person.